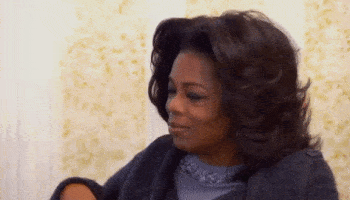 Every year, marketing leaders gather at HubSpot's Inbound conference to share their knowledge and sharpen their skills – and this year was no different. Although for the second year in a row Inbound was forced to pivot to a virtual conference model, it was still a massive success. Plus, they had Oprah as the keynote speaker this year!
Trying to tackle Inbound singlehandedly is impossible so I wanted to give a big shoutout to my colleagues Tori Vichroski, Abbie Holmes and Emma Nadeau for helping! Stay tuned to the Corporate Ink blog later this month as Emma will be reviewing her most recent in-person event as well!
Join us below as we dig into the top 10 marketing takeaways we got from Inbound 2021!
1. Video and podcasting content continue dominating
Video and audio content reign supreme once again. If you haven't begun producing videos for your brand, now is the time to start. As humans, we empathize with other people, and creating content that allows users to see and hear others almost always performs better than written media or even images.
This isn't to say your brand should completely give up on written and image content, but rather there should be a strong and complimentary focus on video. Podcasting and audio-based content is making waves as well. Podcasting is a great middle-ground between written and video; it allows you to establish and maintain a connection similar to video while allowing you to push a message for your brand.
2. SEO design – always updating, always monitoring (thanks Google)
Search engines are constantly updating algorithms to bring users the most relevant results. Because of this, us marketers are left in a mad scramble trying to reconfigure content to adhere to the latest standards. However, there are two things that you should focus on to drive E.A.T. (expertise, authority and trust), a longstanding Google metric:
Site performance: make sure your site is fast, mobile-friendly and that all URLs are responsive.
Link building: build backlinks to your website through an extensive outreach program that includes PR, review sites, media relations and product listings.
These practices will ensure that your pages consistently rank high.
3. If you give a marketer a cookie – shifting focus away from cookies
Halloween was last week, and all the focus is on candy so let's shift a little bit… to cookies! You are all fantastic people so I'm sure I don't have to remind you that we already wrote about the cookie-less future that's barreling toward us in 2023. But I just did anyway.
What happens when they take away your cookies? Well, it's time to shift to a more personalized approach through account based marketing. Instead of starting with broad awareness and narrowing it down from there, start with:
Your customers: identify who they are and why they chose your service.
Expand on them: what is the audience that is most similar to your customers?
Engage them: utilize video, blog, social and other channels to reach and engage with that audience.
Create advocates: reviews, testimonials, case studies and other customer-based content creates powerful brand ambassadors.
4. Going beyond awareness
"Awareness for the sake of awareness is not enough." – Greg Hakim, Corporate Ink's President and fearless leader has been saying this for (insert amount of time that makes him not seem too old to get me in trouble). He's absolutely right too (I'm definitely on his good side now).

It's not only about what people think about your brand, it's also when they think about your brand. Going to buy a new laptop? I bet you considered a Mac. Create content and awareness that emphasizes how your products or services alleviate certain pain points and solve problems. Next time a prospect is experiencing the problem, they will think of your brand.
5. Emotion wins over intellect – create powerful stories
We as humans crave emotional connection. And powerful stories incite emotions. As B2B marketers, we need to remember that there is another person on the other side. You are not marketing to XYZ Business that operates AI software; you are marketing to Jane Smith, mother of two, who enjoys red wine and watching Squid Games with her husband. But Jane also happens to be the decision maker at the company you're targeting.

Find a way to reach Jane that will resonate emotionally. She needs to develop a connection with your brand first, and then you can focus on educating her on how you can help solve her problems.
6. Building a non-intrusive community for your customers
Within 5 years, more than 50% of publicly traded companies will have a Chief Community Officer. And no, social media does not equal community. A community must be about your customers: what would get them to spend time in your community? Remember, it's a dialogue not a monologue.
Communities can consist of:
Meetups
Customer events (virtual or in-person)
LinkedIn groups
Discord channels
7. Inclusive content builds brand character
Inclusivity goes beyond mentioning your company's diversity, or an image of all walks of life. Your content needs to be accessible and easy for everyone. An 18-year-old who grew up in the age of modern technology should be able to use your site as easily as an 80-year old being introduced for the first time.
Color contrast, closed captions, alt text and more help ensure that your content can reach people who are blind or deaf. As it was mentioned above, building a community is vital and you want your community to be as inclusive and welcoming as possible.
8. Matching email efforts to outcomes
Email marketing has always been tricky because of its volatility. It can be incredibly effective for nurturing prospects and raising awareness. However, you will likely be walking a fine line between nurturing and spammy.
To avoid that, give the users content worth engaging with.
Don't fill the email with CTAs and links.
The "from" email should be a person or at least differ depending on which list you are sending to.
Test! Why do we still need to say this in 2021? Test subject lines, emoji use, asterisks, brackets and more.
Optimize your subject line! Some of the best tips for B2B email marketing:

Ellipsis (…) increase open rate 31%
"Oops" and "Uh oh" increase open rates 29%
Bookend emojis increase open rate 31%
9. Digital ads – where to start? Google vs LinkedIn
Many people are unsure of where to start when it comes to digital ads. Will Google reach the right audience? Is LinkedIn too expensive? The truth is, both are great and offer different strategies. Both can also crush a marketing budget when not implemented correctly.

Yes, LinkedIn is very expensive. But for B2B companies, you get to hand-pick your audience. Meanwhile, Google offers the ability to reach the entire world or a select few. And it can do so with a smaller budget. Ultimately, Google just has more options to tailor towards what you want.
10. Inspire others
Inbound closed with Oprah so we should too. She was INCREDIBLE. Check out our Twitter thread on Day 3 of Inbound.

Spike Lee, Hasan Minhaj and Cynt Marshall all gave fantastically inspiring keynotes and are a big reason why Inbound was so great. Not only do you come away with an abundance of marketing knowledge, but with the motivation to inspire and drive your team to do bigger and better things.
At Corporate Ink, growth and development is what we do, inside and out. Contact us today and let us help your business grow and develop with stellar marketing strategies, like the ones discussed above.